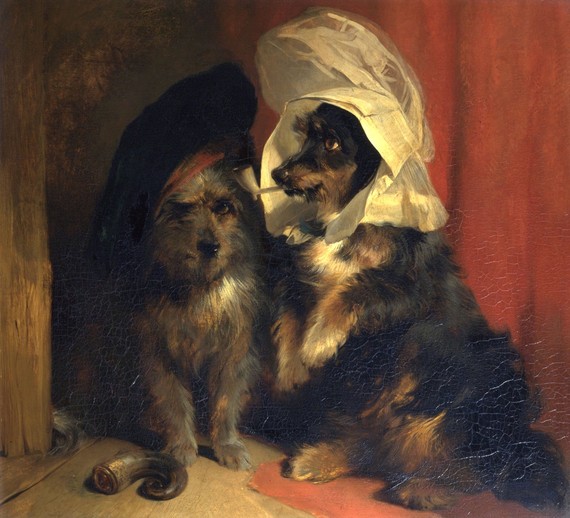 In the living room, our dogs Maria from Spain and and Commander Chihuahua from Scotland, are dressed up in Mother's bonnet and Father's beret. They look adorable!
Commander Chihuahua: "Yip, yip!" (We look ridiculous!)
We decided that it was too cold for them to go without clothing, and now they look snug as 2 bugs in a rug.
Maria: "Ruff!" (Says who?)
No, no! Maria! Commander Chihuahua! That's Mother's favorite bonnet! Oh dear. They're trying to take off the hats.
Maria: ''Yip ruff ruff.'' (If you thought we were cold, a blanket would have sufficed.)
Mother , I think maybe we should give them a blanket instead.
Dogs: ''
Bark
!'' (Great idea!)